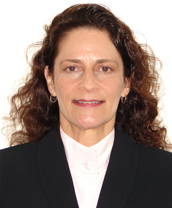 Sheree M. Saroff brings more than 30 years of nursing, medical device, risk management and business experience in healthcare systems and companies to her clients. Her education includes a BSN (Bachelor of Science in Nursing), an MBA (Master's in Business Administration), and MSCC (Medicare Set-Aside Consultant Certified).
She has Registered Nurse licenses in several states. As a nurse, Sheree provided patient care and nursing supervision in emergency rooms, intensive care units and surgical units.
Sheree's familiarity with medical devices is extensive including companies in Johnson & Johnson and Conmed. She worked with physicians and nurses throughout the United States in the development of new and improved medical products. She has traveled throughout the US and Europe to gather information at medical conferences and train management and sales staff.
Sheree has reviewed numerous pharmaceutical and medical device product liability cases as well as medical malpractice and personal injury cases.
Sheree provides customized attorney work product using client specified software. Her reports can include a list of patient histories, which medical records are missing, and inconsistencies found in the medical records.
Sheree provides risk management consultation for licensed surgeons' offices to prepare for their inspections.